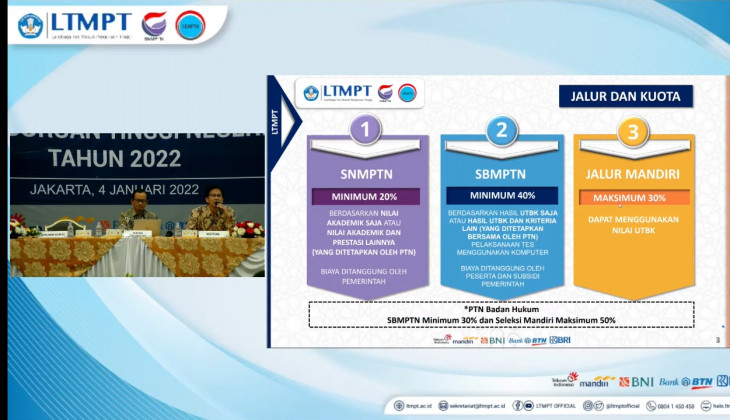 The Higher Education Entrance Test Institute (LTMPT) will soon hold the 2022 State University Entrance Selection (SNMPTN) and 2022 State University Joint Entrance Selection (SBMPTN).
In 2022, UGM will open three selection routes for new student admissions, namely SNMPTN, SBMPTN, and UGM Written Examination. The quota for student admissions for the SNMPTN selection path is 30%, SBMPTN 30%, and UGM Writing Examination 40%. For students who want to enroll studying at UGM can access through the portal LTMPT infromasi or um.ugm.ac.id .
Official information about the 2022 SNMPTN and UTBK-SBMPTN can be found on the http://www.ltmpt.ac.id page  . Call Center service at 0804 1 450 450 and Help Desk via  https://halo.ltmpt.ac.id . For social media accounts Twitter & Instagram LTMPT: @ltmptofficial, or Facebook, Youtube and TikTok LTMPT: LTMPT OFFICIAL.