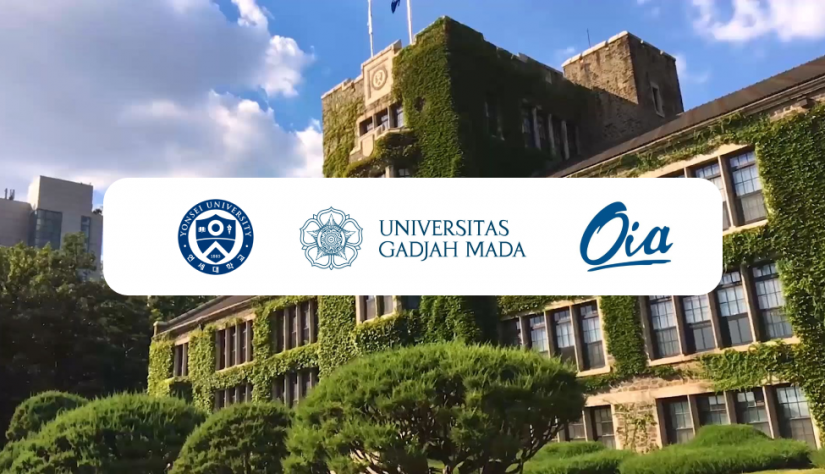 Greetings from Yonsei University!
The Yonsei International Summer School (YISS) opened its doors in 1985 and since then, YISS has become an integral part of campus life based on a unique blend of Korean and global cultures. YISS continues to grow and evolve, accommodating the needs of a rapidly changing student body and meeting the challenges of a fast-paced global society.
The 2022 program includes courses from the arts, culture, and humanities while also offering cutting-edge classes in management and economics, global issues, history, social sciences, and science and technology. YISS also presents the online courses to bring more options and flexibility to its students and their time in Korea. Moreover, a shorter, 4-week option is also provided to accommodate students that can only be away for a limited period of time.
We are glad to inform you that 2022 Yonsei International Summer School (YISS) now open for Universitas Gadjah Mada students.
2022 Yonsei International Summer School
General Information
Date:
6-Week: June 28 (Tue) ~ August 4 (Thu)
4-Week: June 28 (Tue) ~ July 21 (Thu)
Method: Offline, at Yonsei University Campus, Seoul
Eligibility
YISS is open to ALL STUDENTS currently enrolled in an accredited college or university. An official transcript with GPA over 2.0/4.0 is required. For freshmen, whose transcripts are not issued yet, can submit a Certificate of Enrollment, instead.
High school seniors who have been accepted to accredited colleges or universities can apply. Required document: Letter of Admission from an accredited college or university
Application Procedures
Complete online application form and upload required documents at [summer.yonsei.ac.kr] no later than April 22th, 2022.
Pay application fee.
Admission decision is made and will be announced by email.
(Admitted students) Complete the application procedure by making payment for full tuition.
(Admitted students) Apply and pay for on-campus housing(optional).
(Admitted students) Submit a Health/Travel Insurance document, and get ready to join 2022 YISS! (Visa application, flight, etc.)
IMPORTANT NOTES
The FINAL decision of participants is from Yonsei University. No nomination needed from OIA UGM. But if you need a nomination letter from Universitas Gadjah Mada, please submit your aforementioned documents through http://ugm.id/IntExposureApplication